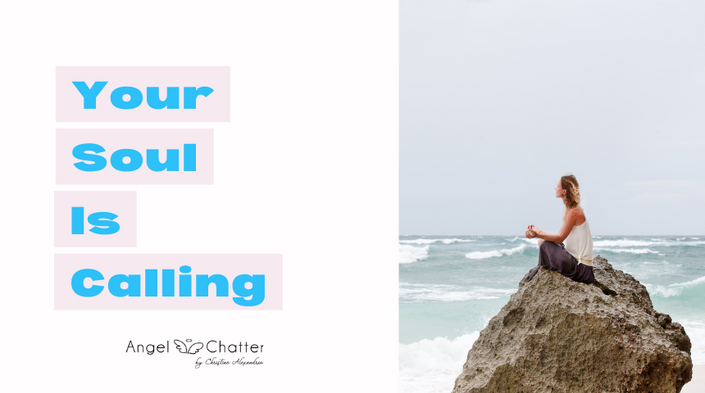 Your Soul is Calling
Have questions? Lean into the wisdom of a select group of angels to assist you in illuminating your soul's true path.
🌟 Unlock Your Inner Power with "Your Soul is Calling" Course! 🌟

Are you ready to embark on a transformative journey that will connect you with the divine essence within you? Welcome to "Your Soul is Calling," – a comprehensive course designed to guide you toward embracing your true self and unleashing your hidden potential. With three enriching modules led by angelic energies, this course offers you lifetime access to valuable insights and practical tools that will elevate your life to new heights.



🦋 Module One: Michael - Angel of Protection 🦋



In Module One, you will be introduced to the nurturing embrace of Archangel Michael, the angel of protection. Learn the art of energetic self-defense as you dive into techniques that shield you from negative influences and create a safe space for your soul to flourish. Through downloadable PDFs and enlightening videos, discover how to create an impenetrable shield of positivity, ensuring your energy remains vibrant and harmonious.



💖 Module Two: Chamuel - Angel of Self Love 💖



Embracing self-love is a transformative experience, and in Module Two, you will be guided by the gentle energy of Archangel Chamuel. This module is about cultivating a deep and unconditional love for yourself without regrets or self-judgment. Through powerful practices and guided meditations, you will unravel the layers that prevent you from embracing your worthiness. The downloadable resources provided will be your companions on this journey toward self-discovery and acceptance.



🌈 Module Three: Jophiel - Angel of Joy-filled Power 🌈



Joy is more than an emotion – a superpower resides within you. In Module Three, Archangel Jophiel will lead you to harness your joy-filled power. Through a combination of dynamic exercises and transformative teachings, you will learn how to infuse your life with an abundance of joy and positivity. As you explore this module, you'll gain access to downloadable PDFs and videos that will remind you of the joy that is your birthright.



🔮 What's Included? 🔮



When you enroll in "Your Soul is Calling," you'll receive:


Lifetime access to all three modules allows you to learn at your own pace and revisit the materials whenever you need inspiration.
Downloadable PDFs that summarize key teachings, exercises, and techniques from each module – creating a handy reference guide for your spiritual growth.
Engaging videos that walk you through practices, visualizations, and enhancing your learning experience, and making the lessons come to life.

💫 Ignite Your Transformation Today! 💫



Don't let this opportunity pass you by. "Your Soul is Calling" is your personal invitation to step into a world of self-discovery, protection, love, and joy-filled power. By enrolling in this course, you are embracing a life-changing journey that will empower you to live authentically and unleash the infinite potential within you.


🌟 Enroll now and embark on a soulful adventure that will elevate every aspect of your life!
Course Curriculum
Archangel Michael, Angel of Protection
Available in days
days after you enroll
Archangel Chamuel, Angel of Self Love
Available in days
days after you enroll
Archangel Jophiel, Angel of Joy-filled Power
Available in days
days after you enroll